'Tis the season to cozy up on the couch and watch some of your favorite Christmas movies! Get ready for hot chocolate, the fresh smell of pine and an ambiance lit only by the multi-colored twinkling coming from your Christmas tree. There are so many fantastic Christmas movies to choose from, so we thought we'd help you narrow it down. We've also included a perfect gift suggestion based on each movie (for those that are into themed holiday giving).
Here are five movie suggestions to get you started, even though we know you'll probably watch more than just five movies -- after all, you have an entire month to binge your favorite holiday tales!
The Tradition: "A Christmas Story"
"You'll shoot your eye out!" That exclamation from his mother doesn't stop Ralphie from day-dreaming about the perfect Christmas gift, a Red Ryder BB gun. Follow along as Ralphie regales you with the story of how he gets exactly what he wants for Christmas and the lesson he learns along the way. You've seen this movie a hundred times and you still come back for more every year. It's a tradition!
Perfect Gift: Mittens and a matching knit cap – gotta bundle up for that cold winter weather.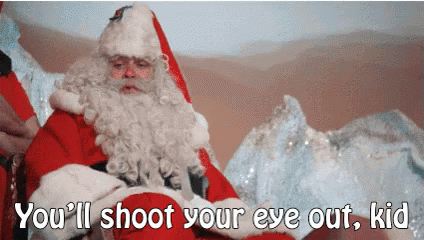 The Throwback: "Home Alone"
"Keviiiiiiinnnnn!" No one messes with Kevin McCallister. When Kevin's family accidentally leaves him home after departing for their Christmas family vacation, Kevin must learn to fend for himself. This includes grocery shopping, cooking, cleaning, repairing relationships with family and neighbors and… defending his home from a couple of robbers? This is the ultimate throwback movie with tons of 90s nostalgia including TVs with built-in VCRs, landlines and Macaulay Culkin.
Perfect Gift: Gift certificate to your favorite local pizzeria – cheese pizza only, please.
The Still Holding onto Fall: "The Nightmare Before Christmas"
"This is Halloween. This is Halloween." Oh wait, no. This is supposed to be a Christmas movie list. If you're not ready to say goodbye to fall or simply love Halloween and Christmas, this is the perfect movie for you. Tim Burton marries Halloween with Christmas as we follow the king of Halloween Town, Jack Skellington, as he attempts to celebrate Christmas for the first time. Full of stunning visuals, incredible songs and learning a bit about stepping out of your comfort zone, "The Nightmare Before Christmas" is a must watch from October through December, especially if you're still holding onto fall.
Perfect Gift: Halloween or fall-themed Christmas ornaments.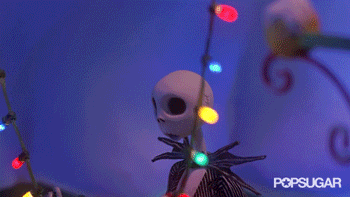 The Comedy: "Elf"
When an orphaned baby saved by Santa grows up in the North Pole with the other elves, it's easy to see how this human could believe he's an elf, despite several indicators that he's actually human. Santa allows Buddy to visit New York City, where he is determined to connect with his family and spread holiday cheer and the truth -- Santa exists! Laugh along with Buddy, the "elf," as he sets out on his journey of discovery, causing chaos wherever he goes in this Christmas comedy.
Perfect Gift: Gift an experience and spend time with family and friends such as tickets to the theater or to a museum.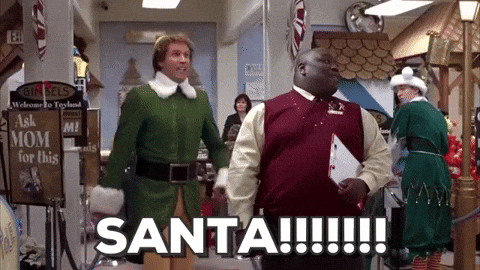 The Must Watch: "It's a Wonderful Life"
George Bailey is having a rough Christmas Eve. He's dedicated his entire life to protecting the town he lives in, sacrificing his own happiness and desires to travel the world to stay and work for the community. With one mishap on Christmas Eve and the loss of a large sum of money, he might end up in jail. As a frustrated Bailey contemplates suicide, the prayers of his family and friends send an angel to visit him and show him what life would be like if he had never been born. On everyone's must watch list, no Christmas season is complete without a viewing and probably (let's be honest) some ugly crying.
Perfect Gift: Digital photo frame – pre-load this with pictures of your loved one's family, friends and special events to remind them about all the wonderful people and things in their life.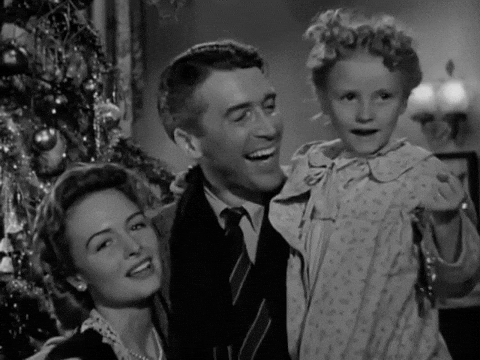 That's our list! These are the five movies we recommend to start your holiday movie-watching extravaganza.
As a Christmas bonus, here are some honorable mentions that you should also add to your binge list this holiday season:
National Lampoon's Christmas Vacation
The Holiday
White Christmas
Miracle on 34th Street
Jingle All the Way
What are your favorite Christmas movies? Let us know in the comment section below!
Want to see more fun lists and interesting articles? Subscribe to our blog and follow us on social media.