6 Summer Activities & How to do them for Less
Summertime...and the living is easy.
What do you have going on this summer? Here are 6 fun ways to fill your day, helpful tips to make it amazing and how to do them for less!
6 THINGS TO DO THIS SUMMER
1. VISIT A LOCAL LAKE
I'm a SoCal girl through and through. I believe toes should be sandy and sweaters should be worn when the temperature hits a frosty 72 degrees. Some are shocked to find out I was actually born in Michigan - yes, the one with the snow - in a city right outside Detroit. My family moved to California when I was 10. My dad lovingly called Southern California "The Promised Land".
However, no matter how much I love California, and I do... I will never forget the beautiful lakes, rocky shores and lighthouses in Michigan. Some of my greatest childhood memories are sitting on the sandy shore, watching the waves, and getting a nasty sunburn.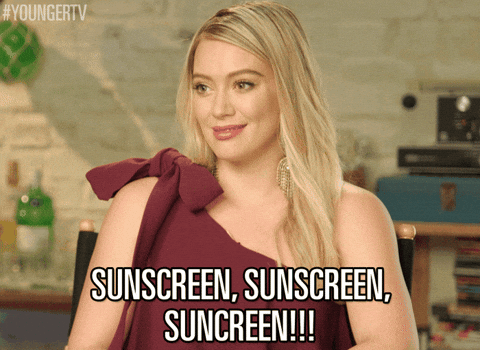 My advice: whether your local lakes are set on sandy shores or shady forests, for unforgettable family adventures, find your local body of water and go there this summer. Just don't forget your sunscreen!
HELPFUL TIPS:
Plan ahead by checking the weather and the lake's website to see if you can fish, swim, etc.

Pack lots of water, lunch and snacks.

Bring an umbrella just in case there are no trees to lend their shade.

Apply sunscreen every couple of hours, or as directed (did I already mention that).
CLICK HERE for a list of the most beautiful lakes in every state.
SAVE
Plan and buy ahead. Do not venture out until you have everything you need. Everything costs more when you wait to purchase it at your final destination. You can pay $5 for sunblock at Target or $10 for sunblock at the lake.
Check your state's website - the travel and tourism section of your state's website may feature deals for lakes and parks that interest you. Some states offer package deals for entrance, parking, discounts, etc.
Carpool - some lakes and national parks charge by the carload. Ride together to save money on entrance and parking fees.
Annual Pass - check your state's website to see if they offer an annual pass for lakes and national parks. Paying one fee to visit several times may mean big savings over the entire summer.
2. ATTEND A LOCAL MUSIC FESTIVAL
It's not ALL about Coachella and Lollapalooza. Love music and being outdoors? Attend a local music festival this summer! Almost every music genre has something to offer.
HELPFUL TIPS:
Check the festival's website to see what food or snacks they sell.

Bring lots of water. Dancing in the hot sun can dehydrate you.

Bring a hat and sunblock. Reapply often.

Leave valuable items at home. Festival goers often lose items or have them stolen.

Bring a portable phone charger.
SAVE
Volunteer - check to see if your festival offers savings in exchange for volunteering to help set up, run booths, or break down.
Freebies - your festival ticket most likely includes some free services while you're there. Be aware of any freebies that are yours for the taking, and take them!
Water - bring a refillable water bottle instead of paying every time you're thirsty.
3. STARGAZE
Take the time to gaze up at the endless cosmos in search of stars.
HELPFUL TIPS:
Get away from city lights and out to rural areas with dark skies. Artificial lights lessen visibility.

Move it on up, if possible, to a higher elevation for the best view.

Plan to your trip around a full moon, when the moon will be small and the sky will remain dark.

Check your weather forecast; cloudy skies will block your view.

Visit Nasa's Sky Events calendar to check for fun astronomical events coming your way.
4. VISIT A DRIVE-IN THEATER
Take a drive down memory lane and park at your nearest drive-in theater. You'll enjoy the nostalgic experience and the old-fashioned pricing!
HELPFUL TIPS:
Bring lots of pillows and blankets, just in case not everyone can make it through both features.

Bring cash. Not all drive-ins take credit or debit cards.

Bring a flashlight.

Bring a portable radio so that you don't need to use your car's battery.

Ask grandma or grandpa to tag along on your drive-in theater adventure. This is one of the best multi-generational experiences your family will ever have.
Save
Carpool - many drive-in theaters charge by the carload, so carpool with your friends for savings.
Deals - Check the drive-in's website for special deal days. If there is no website, just call the box office.
5. VISIT AN ICONIC LANDMARK
Across the united states, places of historical or cultural significance have been set aside and preserved so that we and future Americans can enjoy and learn from them. You may have seen some of them online or in books, or perhaps they'll be a new discovery for you. Each of our 50 states boast an iconic landmark. Have you visited yours?
HELPFUL TIPS:
CLICK HERE for a list of iconic landmarks in each state.
SAVE
Deals - check the landmark's website for free or reduced fee days.
Volunteer - some landmarks offer free entrance in exchange for giving them a little help. Call the landmark's office to get information on volunteer opportunities.
Freebies - some landmarks offer free tours or classes. Call the office to see what they have to offer.
6. NOSTALGIA NIGHT
How long has it been since you ran around like a hooligan? Invite your adult friends over for a game of tag or hide-n-seek at dusk and relive the most carefree time of your life. After the mayhem, serve your guests a kid favorite dinner like hot dogs and fries. Finish the night off with a favorite childhood movie.
HELPFUL TIPS:
Have plenty of water and cold drinks on hand to offer your guests. Those games are more exhausting than you remember!
This is a relatively low cost night, but if money is tight, there are ways to save.
Instead of supplying all food and beverage, ask guests to bring their favorite childhood food to share. This brings down your cost while prompting great conversations about childhood memories.
Hopefully we gave you some new ideas for activities, but whatever you do this summer, we hope you have a great time!