All students, young or not so young, share a common experience: homework. Whether you are a mom going back to finish her college degree, an elementary student just starting out, or a high school freshman, you need a productive homework space.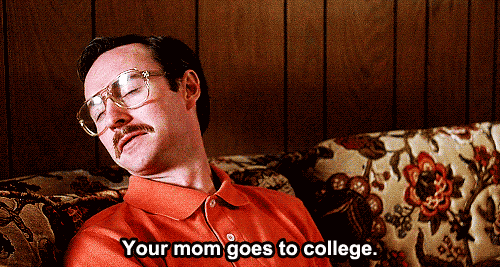 Students of all ages need a good homework station
Setting up an environment conducive to a student's best work should be a priority at the beginning of the school year. Here are some tips.
7 Tips for Setting up a Productive Homework Spot:
Choose a

quiet location
Homework, or anything else that requires concentration, deserves its own space - a quiet, peaceful spot where creativity won't be stifled under a loud television, chatter, etc.
A desk or table
Don't let a persuasive student convince you that lying on a bed in their room will produce great work. Too much comfort can make even a well-rested body long for a nap.
Choose a spot with a table, or one that you can add a small desk to. Sitting or standing to do homework is fine. Laying down is not an option.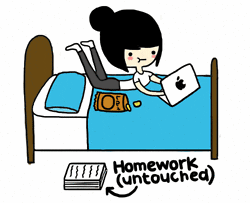 Not a good homework spot
Give the student ownership
Students accomplish more when they enjoy ownership of their space. A study by Vanderbilt University found that college students who set up their own best study/homework location and study habits do better in school. An image of a career they aspire to or a company they'd love to work for are great motivators.
Stock the supplies
A student should have well stocked supplies at his homework station. Looking for a pair of scissors or a ruler is a waste of time that could have been spent doing something much more productive. Keep supplies at the homework station, and keep it well stocked. Homework supplies should be used for homework only, not grabbed by others to jot something down.
Have the student make a list of needed supplies, and make it their responsibility to let you know when any of the supplies are running low.
Keep a calendar nearby
Highlight project deadlines and other important dates on a calendar at the homework station. The visual countdown helps a student to assess how much time should be spent daily to complete an assignment by the deadline.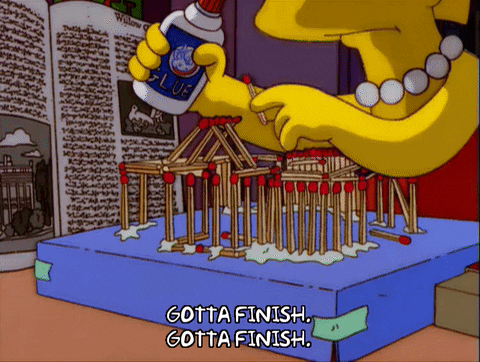 Calendars remind you when a project is due.
Well Lit
Hopefully, this goes without saying. A work space should be well lit and the student should have no problems reading assignments. If your student is squinting at the homework station, it's either not well lit, or its time for an optometrist appointment.
Clean it up
Good organization habits can start right here. Keep the desk or table clean. It shouldn't be a parking spot for last night's empty KFC box or a sibling's dirty clothes. The homework spot should be sacred. Each day after homework, the student should clean up any messes they make themselves.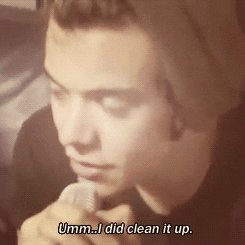 Have the student clean it up
Reassess after a month
Schedule a reassessment with younger students, and let older students make their own assessments. What is working for them? What needs to change? Are more supplies needed? Giving a student a voice in the homework station gives them a certain amount of ownership and investment in the space and in their schoolwork, too.
Break Time
Schedule regular break times into the homework routine. This should not be a TV or phone break. No electronic stimulation during homework time. But, playing with a pet or shooting hoops for a few minutes gives your brain a need break and get it ready to come back into can help concentration.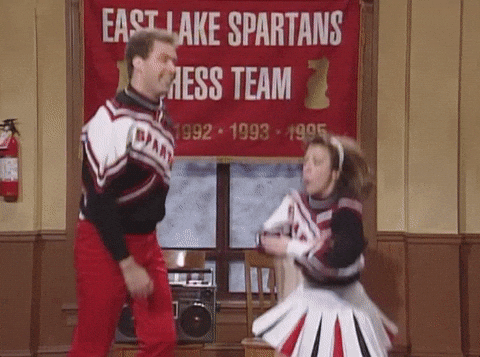 Homework breaks are a great time to practice your cheers!
A light snack
Ask your student if an after school snack would be nice before homework time. If a snack is requested, think light. Fruit, nuts, etc. Nothing too heavy that will cause brain fog.
Homework time should not be stressful. Even when assignments are difficult, the right atmosphere will help keep anxiety down and spirits up.