We all love Apple products. Earlier this year, the HomePod and the new iPad were launched followed by the launch of the new MacBook Pros in July followed by the iPhones Xs, Xs Max and Xr, which soon became the talk of all tech forums.
We're Apple fans like anyone else, but we also care about showing you how to save money and helping you save it. So let's talk about the new Apple Smartphones -- the iPhone Xs, Xs Max and Xr -- and see whether they are worth the bang for your buck!
Apple Smartphones
Apple smartphones are some of the smartest and fastest phones out there and the iPhone Xs, Xs Max and Xr are really the best in the iPhone line we have seen so far. Before buying the new Apple products though, you should know exactly what you are buying.
The number of Apple products available in the market is huge, so it can be a little difficult for you to buy an Apple smartphone that suits your needs and requirements perfectly.
What to expect from the iPhone XS and XS Max?
To know whether the iPhone Xs Max, Xs or Xr are the right choices, let's have a look at what they promise.

Features of the new iPhones
The internal circuitry of the iPhone Xs, Xs Max and Xr are similar to each other. Each comes with a 12 MP camera, dual-SIM card, great speakers and the new A12 bionic chipset. This chipset is what makes Apple phones really fast so that games and other complex apps can load much faster than other phones.
The iPhone Xs has a state-of-the-art 5.8-inch display. The Xs Max has a slightly larger display of 6.5-inches with 512 GB of storage. The Xr has a 6.1 inch display.
The amazing OLED display screens on both the Xs and Xs Max phones make them ideal for watching movies and videos, especially the iPhone Xs Max with its bigger display screen. The Xr features the "most advanced LCD in the industry" with Liquid Retina HD display.
As compared to iPhone X's battery life last year, the battery life of Xs is supposed to be approximately 30 minutes more, and on Xs Max and Xr, you get 90 minutes more of the battery life. This is not a big upgrade, but still, these extra minutes of battery life do count.
Screen Size
The one major difference between iPhone Xs, Xr and Xs Max is the screen size. The Xs has a 5.8 inch display, and the Xr has a 6.1 inch display, while the Xs Max has an impressive 6.5 inch display. In fact, the size of the iPhone Xs Max is almost the same as that of the iPhone 8 plus. While the edge-to-edge screen might give the effect that the screen is larger, that is not really the case.
Furthermore, when we compare iPhone Xs Max with other big screen phones like the Samsung Galaxy Note, you will notice that it lacks a few features which are made for bigger display screens such as side-by-side display.
The most outstanding feature – the camera!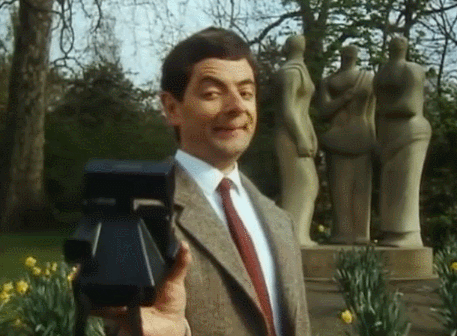 Apart from everything else mentioned, what makes these phones stand out from others on the market is their camera. The Smart HDR feature on these phones produces extremely detailed shots; a similar feature that exists on the Google Pixel 2 where shots taken at different exposures are blended together to get a final detailed shot.
Another feature which is sure to make these phones a favorite is the Portrait Mode which enables you to make changes in the depth of the photo once you have captured it. A similar feature is present in the Google Pixel 2 and Samsung Galaxy S9 where you can blur the background, depending on whether you want it in the shot.
Cons: Although the iPhone Xs, Xs Max and Xr include headphones, there is no adapter included, so you will have to spend extra money on buying a dongle.
Should you buy one asap?
Reality check time: the iPhone Xs, Xs Max and Xr are rather pricey. Is it fine to spend a ton of money on phones that are slightly upgraded from their previous versions but with significantly higher price tags? Well, the answer is ultimately up to you: if it suits your budget and your needs, you may want to consider going for them as these phones have some impressive functions and features.
However, if it's slightly out of your price-range right now, try not to fall for the money-draining trap known as #FOMO (fear of missing out) -- consider holding off until the phones become discounted or service providers start offering deals on them.
Ultimately, while these phones are shiny and exciting, buying a new iPhone might be a little heavy on your wallet, especially when there are affordable alternatives like the iPhones 7 and 8 or Google Pixel 3 which might give you similar results.
That said, if you really have your heart set on a new phone, iPhones are fairly durable, so if you do decide to purchase one now, perhaps consider it an investment for years to come.
If you liked what you read, subscribe to our blog to get even more money saving scoops and helpful hints sent directly to your inbox!