Do you ever get frustrated at the cost of living your best life? We get it! We're all about living well for the best price. Luckily, July is a freebie frenzy! Here's a list we've gathered of this month's best deals and steals. So, take a look and plan some fun on the cheap. Whatever you're into, chances are you'll find it on sale this month!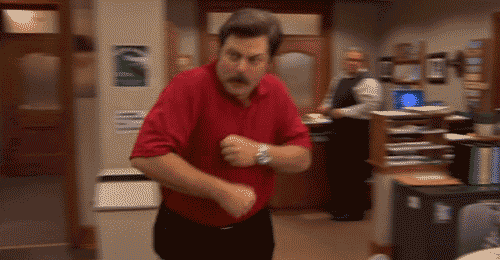 If you need more deals & discounts, download this free app. It is full of offers to help you live your best life.
Chick-fil-A Cow Appreciation Day July 9, 2019
Cow lovers everywhere: Grab a cow costume and wear it to your favorite Chick-fil-A between opening time and 7 PM. Not only will you look great; you'll receive a free entree!
7-Eleven Free Slurpee Day July 11 2019
If you're delirious from the July heat, 7-11 has the prescription you need! Since their 75th b-day in 2002, 7-Eleven offers the sweet, carbonated concoction FREE each July 11th. Don't miss out! Get to your local 7-11 on 7/11 from 11 AM - 7 PM.
Did you say FREE?
Amazon Prime Day July 15 - 16
Pop the champagne! Amazon Prime Day goes for 2 days this year! Watch for deals on electronics, smart home gadgets, TV's, headphones and speakers that will make your head spin.
Last year, the Amazon site crashed during the Prime Day celebration. We don't know what to blame - the live Ariana Grande concert given for Prime members or the unbelievable deals. This year's live concert features Taylor Swift. Hopefully we will be able to see it!
Ebay Crash Sale July 15
In a cheeky nod to last year's Amazon site crashing during their Prime Day Sale, Ebay will host a "Crash Sale" starting July 15th. If Amazon's site crashes again on their big sale day, Ebay is waiting to lure deal crazed consumers with discounts on electronics, home goods, sporting equipment, personal items, etc.
National Hot Dog Day July 17
Neil Armstrong took these strange, sausage-shaped tasty treats, to the moon. Regular earthlings usually just eat them in their backyards. This summer, Americans will consume 7 billion hot dogs. Try finding hot dog deals at Sonic, 7-11 and Wienerschnitzel.
National Ice Cream Day July 21
Signed into law by none other than President Ronald Reagan in 1984, National Ice Cream Day is celebrated on July 21st. Look for deals and freebies at the following ice cream parlors:
Carvel - buy 1 cup or cone, get 1 free

Dippin' Dots - free mini cup at participating locations

Yogurtland - buy 1 get 1 free 1:00 - 6:00 PM

Subzero Ice Cream - $1 off 5:00 - 8:00 PM
National Chicken Wing Day July 29
Wing History:
There are some dissenters, but most people agree that this tasty treat originated in Buffalo, New York from an inventive bar owner named Teressa Bellissimo. Teressa's son asked for some chicken to eat, but Teressa only had chicken wings on hand. Although wings were typically just boiled and made into chicken broth, Teressa went rogue. She deep fried the wings and dipped them in a mixture of butter and hot sauce. Shazam! Buffalo chicken wings were born.
A celebration of chicken wings? WHY NOT!
On National Chicken Wing Day, look for free wings or good deals at the following:
Wingstop

Hooters

Buffalo Wild Wings
That's all for now, but don't worry. More deals and steals are around the corner. Don't miss them! Subscribe to our blog!