What's better than stealing your date's popcorn while watching a thriller in a dark, comfy theater? (especially when the weather makes you want to be indoors!)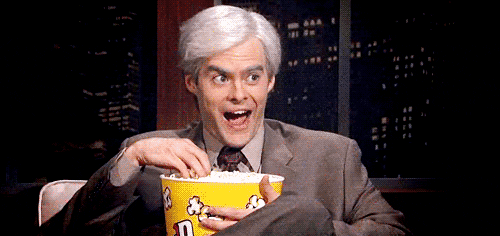 This month is chock-full of great movies for whatever you're into: date night, girls' night out, guy-time or just good family fun. So, if the weather isn't cooperating where you live, here are 6 reasons for you to get out of the house and into a movie theater.
Top New Movies to Watch this Month:
Scary Movies
Stephen King's Doctor Sleep - Scarred by childhood trauma at the Overlook Hotel, Danny Torrance hopes to find peace. Instead, he encounters Abra, a teenager with a gift known as the "shine." Since Dan shares her power, will he help her against those who feed off the shine of innocents? Add this to your imdb watchlist! Early release October 30th. Rated R.
Stephen King's Doctor Sleep
Joker - The descent into madness comes courtesy of street violence and bad clown makeup for Arthur Fleck and ends with a new identity as the Joker. Will Gotham City ever be the same? Starring Joaquin Phoenix and Robert De Niro. Released October 4th. Rated R.
Joker
Funny Movies
Zombieland Double Tap - Just when they thought it was safe to relax, the zombie slayers must rise up again. This time they're fighting newly evolved zombie-types, meeting interesting new people and getting comfy in the Oval Office. WOW. Starring Woody Harrelson, Jesse Eisenberg, Abigal Breslin and Emma Stone. Released October 18th. Rated R.
Zombieland Double Tap
Action Movies
Gemini Man - When a young operative targets a seasoned assassin who looks eerily familiar, his life is shattered with unbelievable truth. Staring Will Smith and Clive Owen. Released October 11th. Rated PG-13.
Gemini Man
Black and Blue - When a rookie police officer's body cam records a corrupt cop killing a drug dealer, her only option is to disappear into the violent, war zone streets. She has 12 hours to get back to the station and expose the corruption, or all her work is for nothing. Starring Alicia West, Mike Colter and Frank Grillo. Released October 25th. Rated
Black and Blue
Family Movies
Malificent: Mistress of Evil - Can Princess Aurora and Maleficent survive a rift caused by a jealous matchmaking queen? Though not a favorite of Rotten Tomatoes, audiences give it a 95% and it is a box office hit, already making $37M. Released October 18th. Rated PG.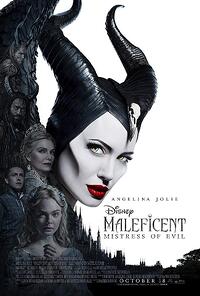 Malificent: Mistress of Evil
The Addams Family - When the Addams family (Gomez, Morticia, Pugsley, Wednesday, Uncle Fester and Grandma) pack up and move, their big frowns show their delight. But somebody wants them to sell their beloved hideous horrible home and get out. Released October 11th. Rated PG.
The Addams Family
Which ones look good to you? Before you step out, check the buxbo app to see if there's a deal at your local theater.